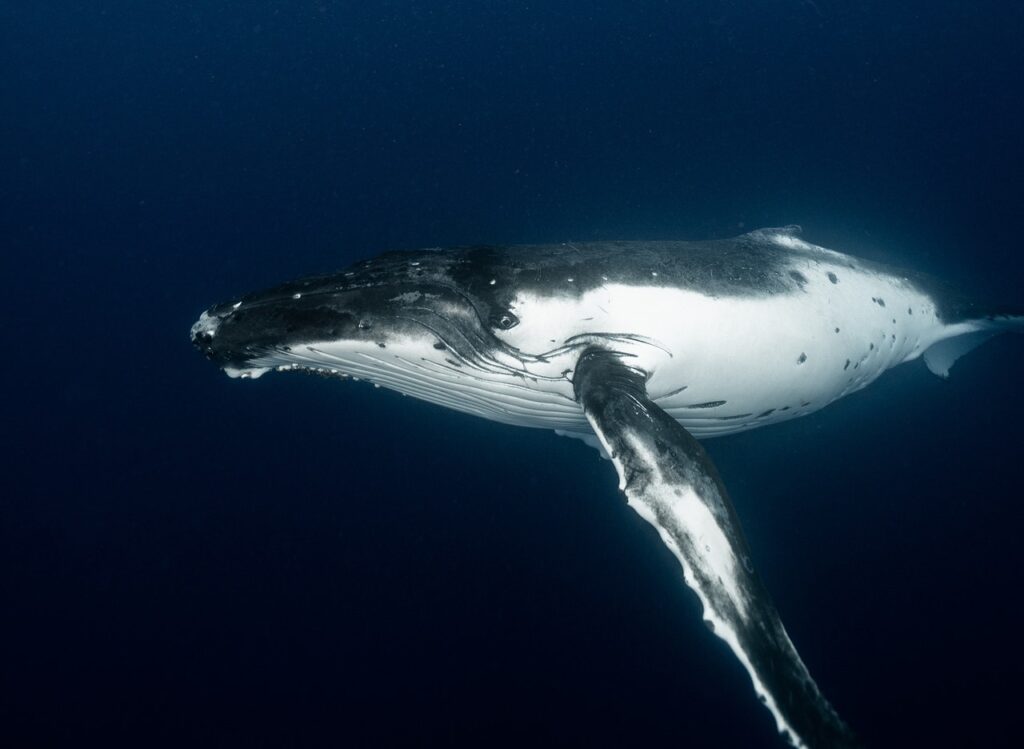 Most likely you have heard birds singing. But have you heard whale song?
In some whale species, for example humpbacks, male sing, probably for similar reasons why birds do, to attract females or to keep other male away.
But what is whale song?
In humpback whales it consists of basic units, like moans, whoops, groans and barks. A few of these elements in a sequence form a phrase and a couple of phrases repeated together form a theme. Different themes together form a song. A male can repeat a single song for hours.
For years, scientists have recorded the songs of humpback whales breeding along Australia's east coast and some Pacific islands (see map below). There are several separate groups that breed in these waters. The song males sing is usually the same within a group, but may differ between groups. This is an example of animal culture – a socially learned behaviour specific to a given group.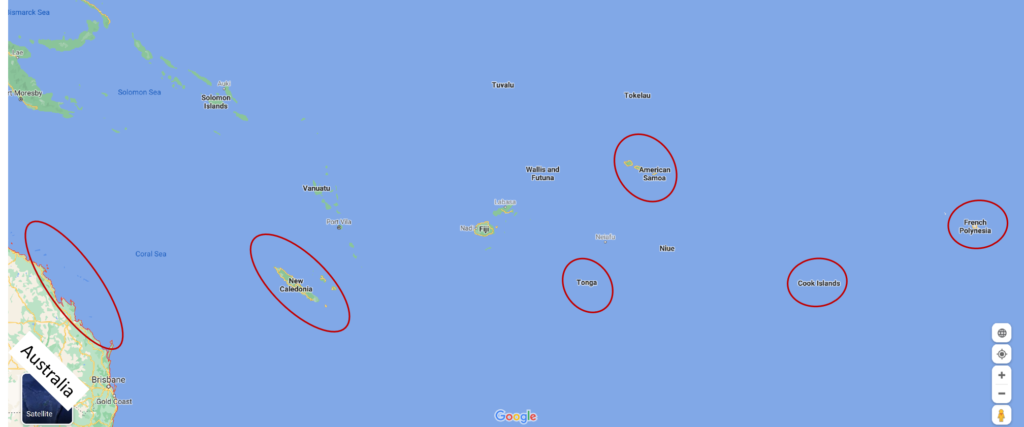 What I find even more interesting is that the song sung by a given group can completely change from one season to the other, and new 'hits' move eastwards over time to other groups. Usually, the group at the East coast of Australia sings a new hit, then the next season the neighbouring group or groups eastwards copy it and with time it reaches central Pacific. While the group in the central Pacific still sings this song a couple of years later, two more new hits may have appeared at the Australian coast.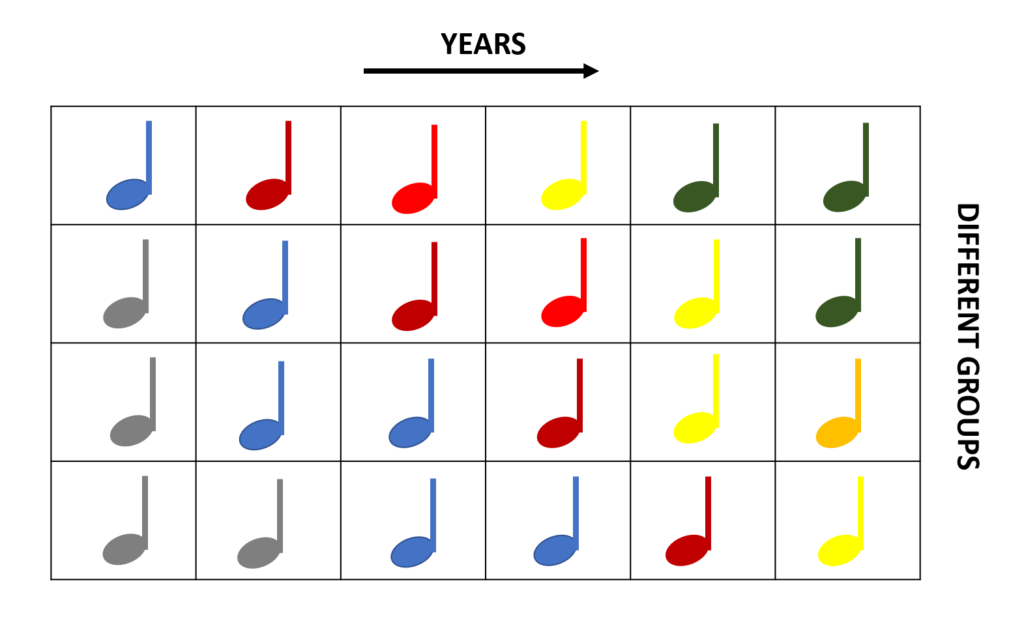 But where do new hits come from? They may be variations on phrases and themes of the old song that finally turn into a completely different arrangement. But sometimes the new song has nothing to do with the old song. The songs were recorded during the breading season and it seems that the song transitions happened outside it.
Different humpback groups live separately in the breeding season and males rarely move between groups. However, groups do have contact with each other when travelling to and from, and eating at, the feeding grounds close to the Antarctic. It seems that this is how songs find new fans. It seems that humpbacks just like new tunes, learn them quickly, while at the same time show conformity*. And soon the whole group sings the new hit.
Why, in the west Pacific, it is the East-Australian group that starts new trends? Possibly because it is the largest one and therefore has the highest impact on what is heard in mixed groups. But where do they get their new songs from? Likely from contacts with the group from the West Coast (although this population were not thoroughly studied). I wonder whether the songs may travel around the world, slowly transforming, to come back to the same group so much changed that they are not recognisable as the old songs any more.
While one season hits and temporary trends are common in humans, the level, scale and rate of cultural change in whale songs is unique among nonhuman animals.
---
You can find more information and recordings of whale song here (recordings at the bottom of the page).
---
* You can read about the great tit conformists and their traditions here.
---
Humpback whale photo: Photo Elianne Dipp from Pexels.
---
Polską wersję tego wpisu możesz znaleźć tutaj.