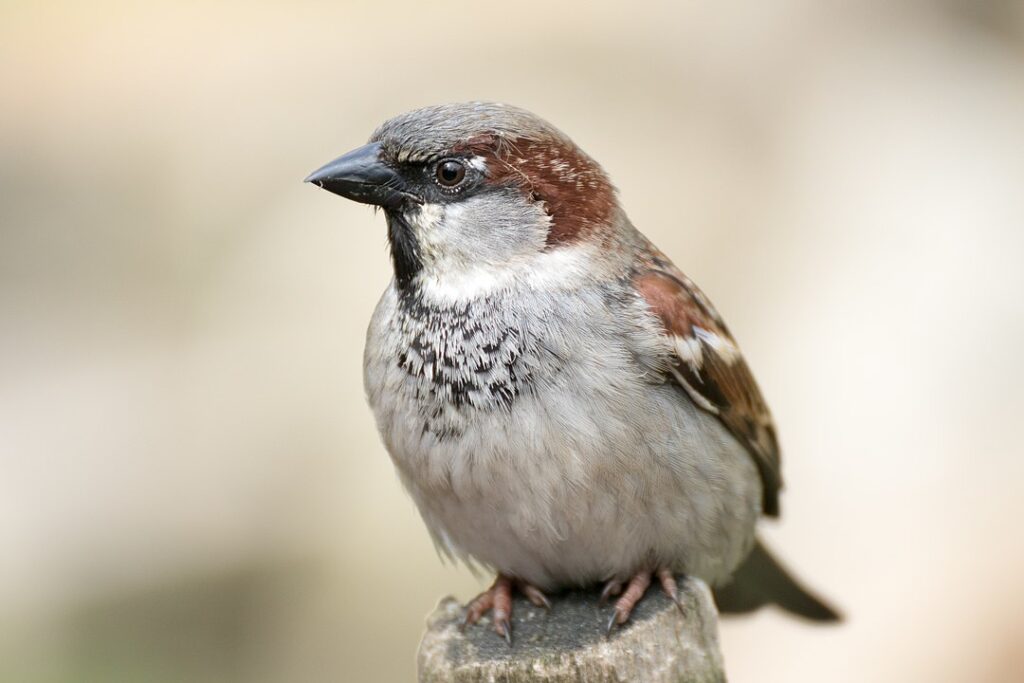 Recently I took part in a cleaning action in my village. It was actually already rather clean, and we found little rubbish on the streets and sidewalks. However, about two out of three pieces of garbage were cigarette butts. This reminded me that some birds living in cities use those remains of smoked cigarettes to line their nests. Why do they do that?
More cigarettes – less parasites
Research conducted in Mexico City on house sparrows and house finches shows that there were fewer parasites in nests that contained more cigarette material. Adult birds and chicks are vulnerable to attacks by parasites such as ticks, mites and fleas, which not only suck blood but also spread disease. The filters of smoked cigarettes are saturated with nicotine, which tobacco plants produce to fight small herbivores. Nicotine and other toxic substances in cigarettes repel or even kill parasites. Nests with more cigarette material had better hatching success and chick growth and survival rate.
Cigarette treatment
However, do the birds use butts specifically for their medicinal purposes, or simply for insulation, and their anti-parasitic effect is just a bonus? To test this, scientists replaced the original nest lining of house finches with an artificial one – either without parasites or with added live or dead ticks. The birds that got live ticks added more cigarette butts to their nest than birds from other groups. This show that birds use cigarette butts in response to parasites as a way of self-medication.
There is no such a thing as a free cigarette
However, we know that cigarettes are harmful to human health. They contain nicotine and other toxic substances. Are they not harmful to the birds? Unfortunately, it seems they are. Birds with more cigarette material in the nest have more DNA damage, which can lead to cancer (although a direct link between cigarette use and cancer in birds was not investigated). More DNA damage occurs in both the chicks and their parents – especially the ones that spend more time building the nest or incubating the eggs.
---
Adding cigarette butts to nests seems to be birds' adaptation to city life – the use of human waste for self-medication. However, we still do not know if the short-term benefits outweigh the long-term costs. Therefore, smokers have no excuse to throw their cigarette butts on the street.
---
Photo: JrPol, CC BY-SA 4.0, https://commons.wikimedia.org/w/index.php?curid=40108812
---
Polską wersję tego wpisu możesz znaleźć tutaj.